Simple plugin to improve auto bed leveling, adding some conditions in order to minimize the number of ABLs triggered.
SmartABL
How it works?
The plugin reads G29* from *.gcode and check the bed mesh in memory.
If mesh is updated, M429 S1 is sent in order to load bed mesh from memory.
If mesh is outdated or doesn't exist, G29* and M500 are sent in order to generate a new mesh and save it to eeprom, respectively.

*: By default, the same ABL command read from your file is sent to the printer.
References:
Credits to Oscar for the idea.
Configuration
By default, SmartABL does not change the behaviour of the auto bed leveling. User must change default values in settings:
Settings panel
Leveling command
Ignore gcode read from files and send a custom gcode instead. Default: disabled (G29).
Force bed leveling
After # days. Default: disabled (1).
After # prints. Default: disabled (5).
If current print bed temperature is different from last print. Default: disabled.
If current print hotend temperature is different from last print. Default: disabled.
Prints counter
Take into account failed prints in the counter. Default: disabled (only successful prints increase the counter).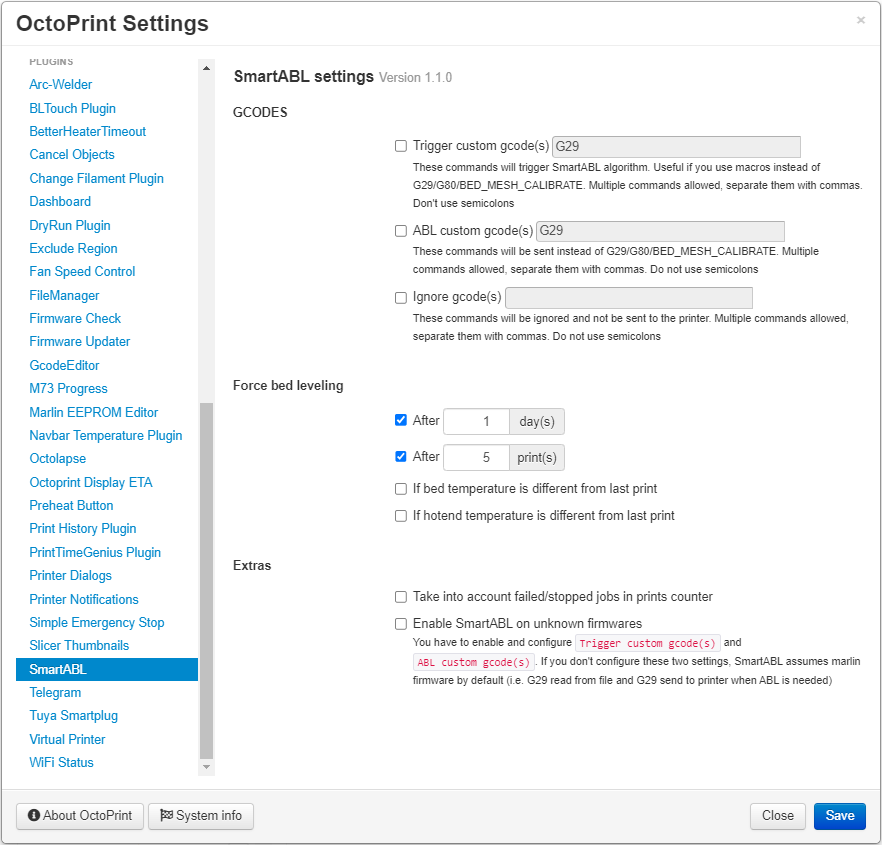 Side panel
ABL Restricted: Normal behaviour, the plugin chooses when to trigger ABL based on your settings.

ABL Always: Ignore settings; the plugin always trigger ABL. Handy when you need to force-update your mesh.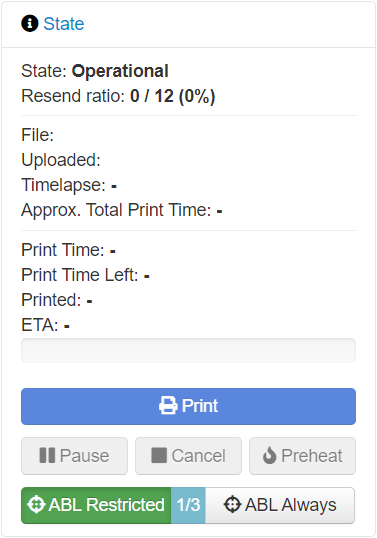 Support me
You find this plugin helpful and want to support me?