Display Print Progress on your Apple Watch using the Complicated iOS App
OctoPrint Complicated Integration
This plugin allows you to show your 3d print progress on your Apple Watch by integrating with the Complicated iOS/Apple Watch app.
What is Complicated?
Complicated is a simple app that lets you update your Apple Watch face complications with WebHooks. You can also use IFTTT and Zapier to update the WebHooks.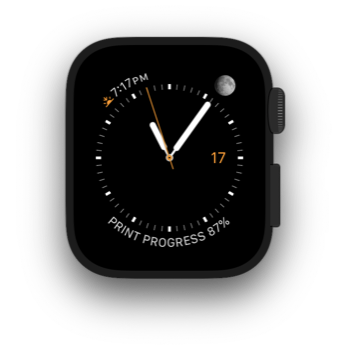 https://mikelyons.org/complicated?utm_source=octoprint-complicated

Pictures