A pretty GCode visualizer for Octoprint
This plugin adds a 3D GCode visualizer tab in Octoprint. It displays colored lines to give you some idea what the printer is doing and animates progress during printing.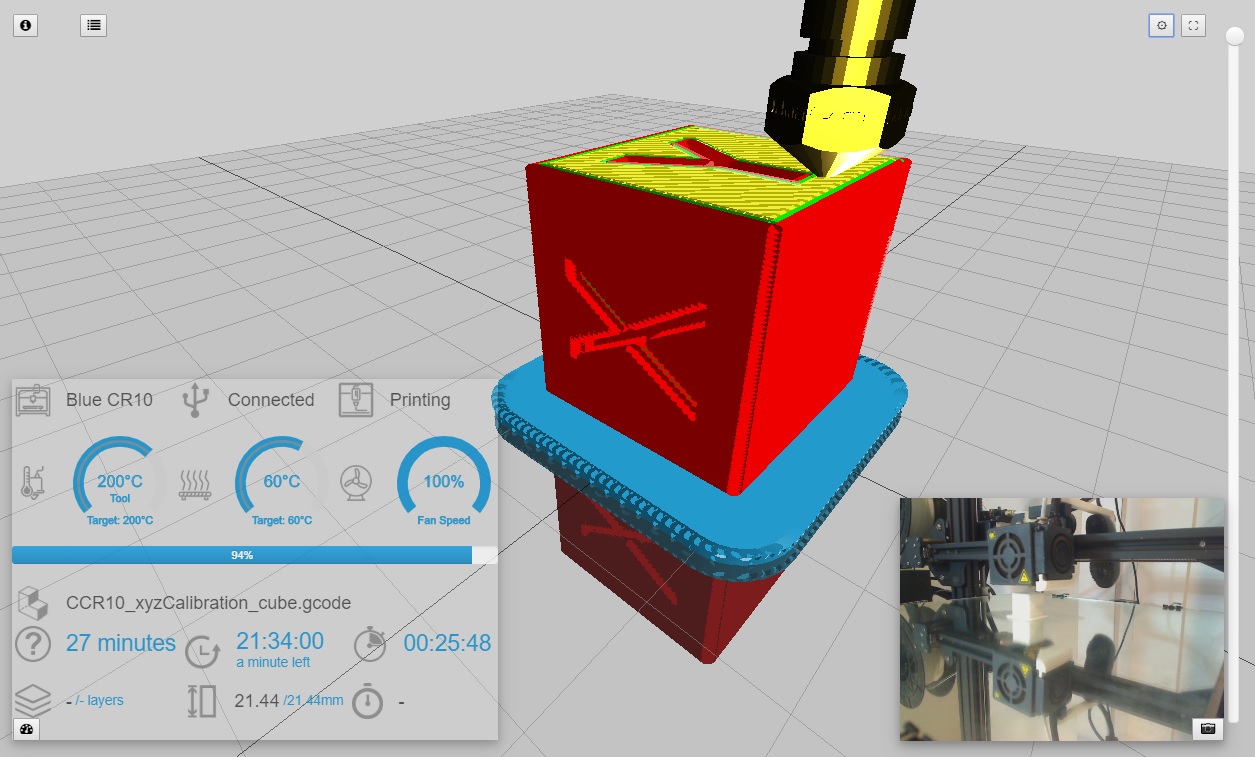 Features
3D Gcode visualizer
Sync progress to print job
Full screen and tabbed interface
Uses Dashboard plugin from Dashboard github page when installed
Customize the UI via CSS injection (see Instructions on tab in OctoPrint)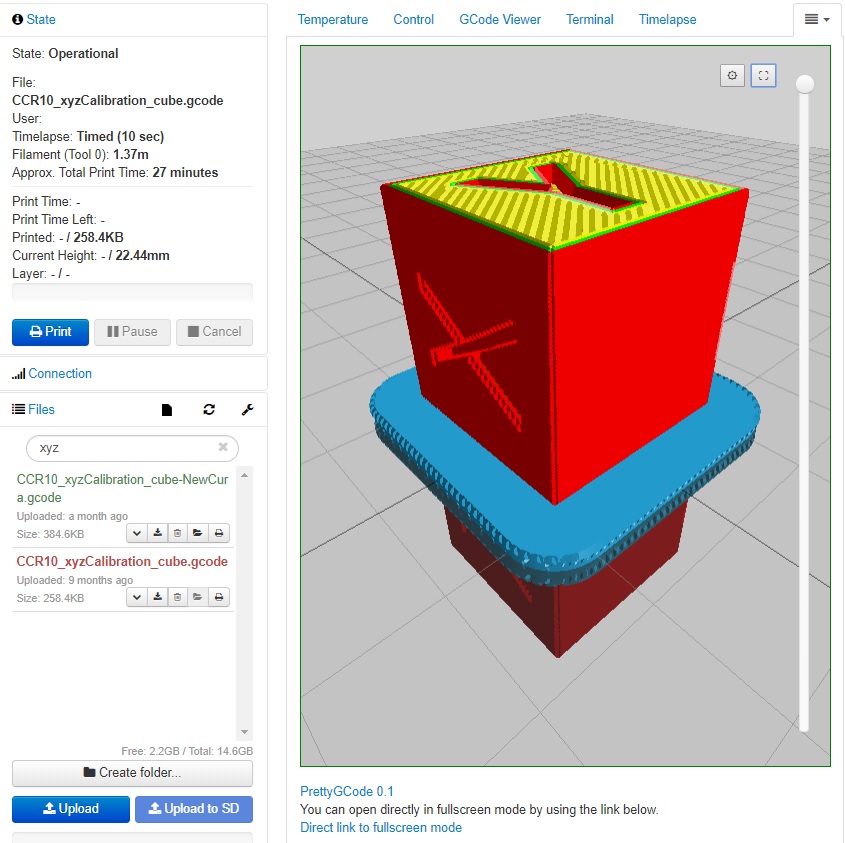 For and configuration details, please see the instructions on the PrettyGcode tab in OctoPrint. Report bugs via the PrettyGCode github page.
Pictures