Nexus AI was oriniall developed for Sentry Pro to detect print failure. Fiberpunk make it free and accessible to as many 3D printer users as possible.
Nexus AI, The easiest and free way to implement print failure detection
what is Nexus AI?
Nexus AI is a server program that can detect 3D printing failures by recognizing patterns in pictures uploaded by clients. Key features:
Free,All features are free recognizing print issues
Easy to deploy. Simply install. Just install a program on your old computer.
Safer than using a cloud service
Low hardware requirement, it can run on machines without needing the latest high-power CPU, nor it requires GPU to function.
Optimized. It can utilize Intel's Openvino for machine vision model acceleration to boost performance.
Free to use!
Step by step turitol, please refer this doc: Nexus AI Turitol
Easy deploy and install
1. Start service
When the red status label turn to green, means service started.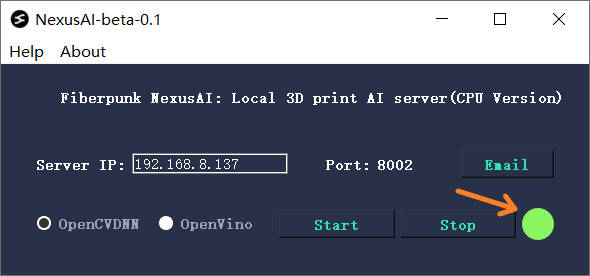 2. Set plugin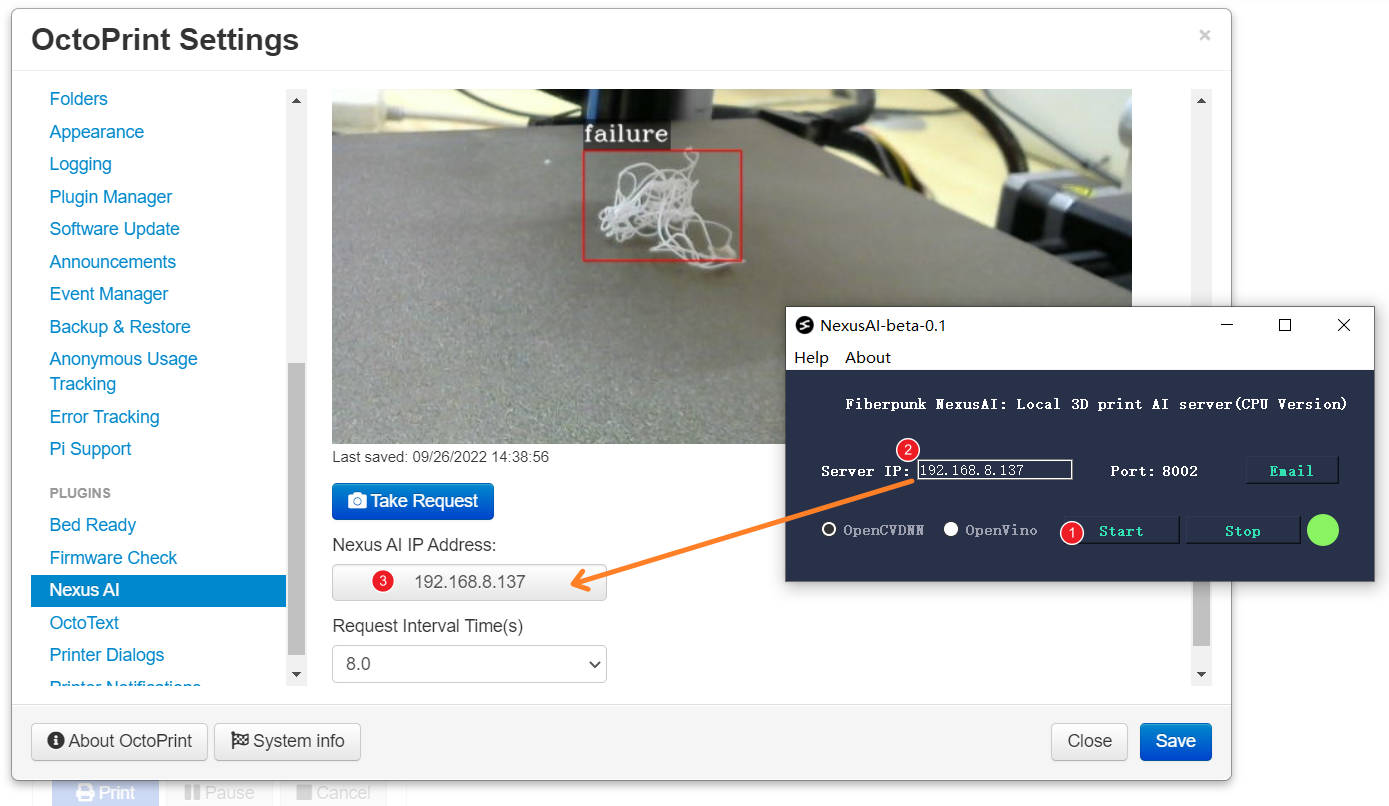 All done!