Execute shell commands when temperatures violate thresholds
OctoPrint Plugin that executes shell commands on temperature violations.
Pictures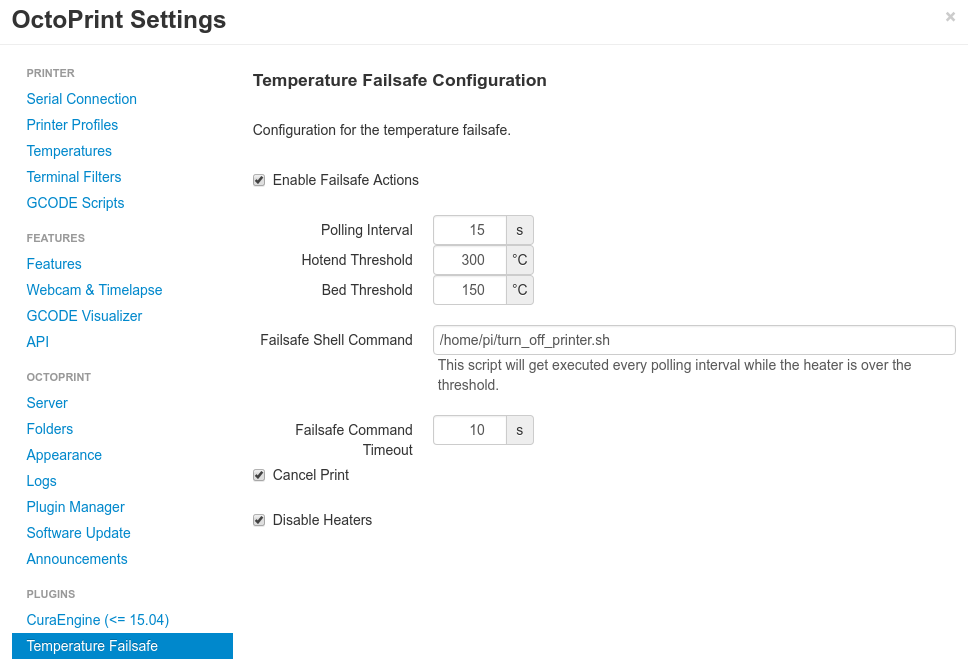 pip install "https://github.com/google/OctoPrint-TemperatureFailsafe/archive/master.zip"
Tags
Compatibility Information

OctoPrint: 1.3.1+
Operating Systems: Linux
Author

Uriah Welcome
License

Apache 2
Something wrong with this listing?

If there is something wrong with this listing, please report it.

Only use this for problems with this listing - report bugs in the plugin itself to the plugin's author!