Octoprint plugin for print completion notifications using Nexmo SMS gateway
Receive SMS/Text notifications when OctoPrint jobs are complete.
Pictures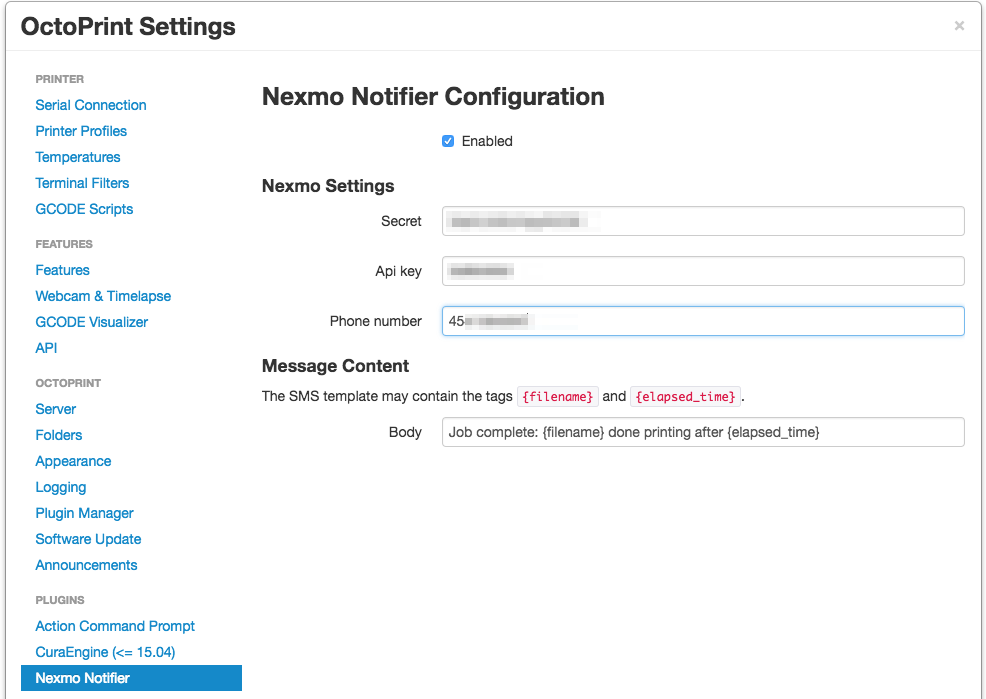 Tags
Compatibility Information

OctoPrint: all versions
Operating Systems: Linux, Windows, Mac OS X, FreeBSD
Author

Gert Kjerslev
License

AGPLv3
Something wrong with this listing?

If there is something wrong with this listing, please report it.

Only use this for problems with this listing - report bugs in the plugin itself to the plugin's author!